MULTITRAILERS
The Nooteboom MULTITRAILER semi low-loaders are multifunctional. Applications include the transport of excavators, shovels, road construction machinery, vessels, access platforms, crane parts, steel structures, concrete elements and windmill components such as generator housings, tower sections, rotor blades and hubs.
Nooteboom offers a wide range of semi low-loaders in various designs, making it possible to meet virtually any specific transport requirement:
With 2 to 10 axles or axle lines
Self-tracking or hydraulically steered axles
Payload up to approx. 180 tonnes
Air suspension, hydropneumatic suspension or pendle axles
Various fixed and hydraulic goosenecks, suitable for a variety of tractors
Fixed or single/double/triple extendible floor
Load floor in a wide range of versions and dimensions, fully adapted to the application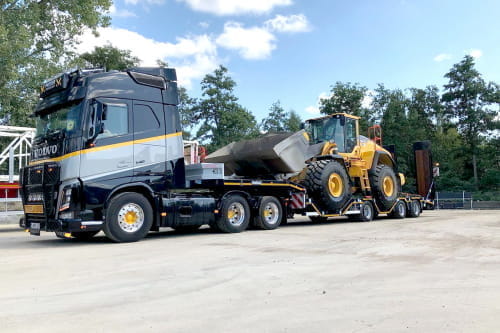 SELF-STEERING SEMI LOW-LOADERS
With the introduction of the OSDS Nooteboom has set a new standard in the market. The design is based on actual market wishes: to carry a variety of loads with a dead weight that is as low as possible and running costs that are kept to a minimum. Nooteboom can tailor the OSD semi low-loader to meet all the requirements of the professional road transport operator. The OSD programme includes an extremely wide range of self-steering semi low-loaders, available in many versions for the most diverse applications.
Read more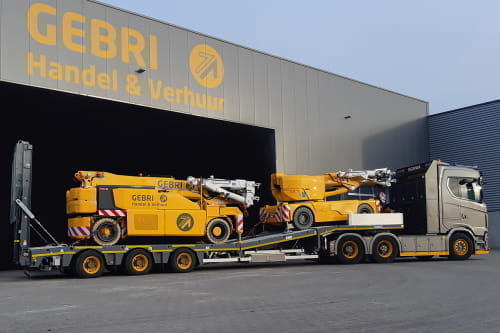 SEMI LOW-LOADERS with hydraulic steering
Over the years Nooteboom has made a convincing case internationally for their SMART programme of 3-axle and 4-axle semi low-loaders with self-tracking axles. To offer the transport operator extra advantages, Nooteboom now also offers hydraulic steering on all semi low-loaders in the SMART programme, under the name MCOS semi low-loaders.
Read more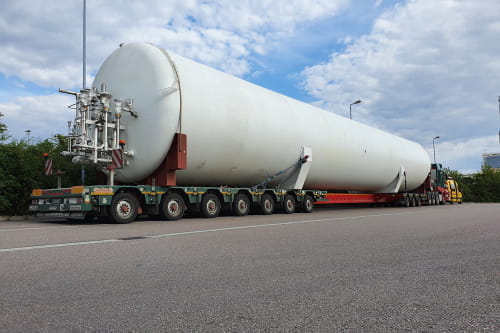 SEMI LOW-LOADERS WITH PENDLE AXLES
Loads with ever-increasing dimensions and weights, an infrastructure that is getting more congested all the time and different legislation in the various European countries mean that the international specialists in abnormal transport are faced. When a large load requires a semi low-loader with more than seven axles the risk of overloading the tractor will increase. For extra load capacity and optimal weight distribution the MANOOVR MPL semi low-loader can be combined with a Multidolly at the front.
Read more