MEGATRAILERS

The ultimate multi functionality of the extendible Nooteboom MEGA TRAILER enables transport operators to achieve maximum capacity utilisation. The perfectly flat load floor of the lightweight mega trailer without intersection or gooseneck together with a low floor height of just 97 cm makes it much more likely that a suitable return load can be found. Hence, the number of 'empty miles' driven can be reduced considerably for your MEGA TRAILER transport.
MEGA TRAILER transport: mega flatbed trailer and semi low loader in one
What makes the extendable Nooteboom heavy duty trailer so unique is the construction of the load floor, based on the design strength of the load surface of a semi low loader trailer. This makes it possible to use the Nooteboom MEGA TRAILER not only as an extendable low flatbed trailer for the transport of ultra-long loads, but also as a semi low loader for the transport of heavy, self-propelled machinery. Just one vehicle does the work of two heavy duty trailers, which makes the purchase of a pair of semi trailers unnecessary. That will not only save you a great deal of inconvenience and redundant standstill of your vehicle pool, but also enhances your return on investment. Nooteboom has two types of MEGA TRAILERS: the extendible OSD-MEGA and the MCO-MEGA.
Heavy duty trailers suitable for special transport

Due to its low dead weight, the MEGA TRAILER is also ideal for the transport of divisible loads . By the latter we mean containers, pallets, smaller machinery and other equipment that can be split into two or more loads on the heavy duty  trailer.
MEGA TRAILERS in different sizes and shapes

Nooteboom offers the multifunctional heavy duty trailers, used for MEGA TRAILER transport in various versions:
With 3 axles
Self-tracking or hydraulically steered axles
Payload up to approx. 50 tonnes
Air suspension
Single/double extendible load floor.
If a MEGA TRAILER is what you are looking for, you are more than welcome to request a quote. Which is, of course, free of charge. Together we will find a MEGA TRAILER that best fits your transportation needs, so that you will every day experience the greatest possible added value for your business. Nooteboom gets you there.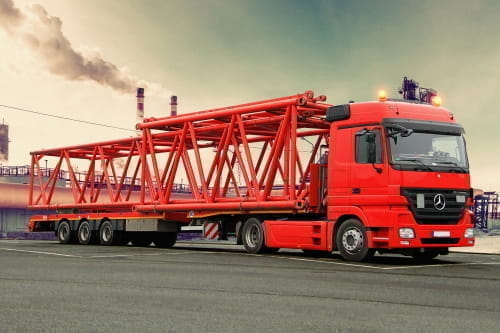 MCO-MEGA extendible Mega trailer with hydraulic steering
With its flexibility, multifunctionality and excellent manoeuvrability the MCO-MEGA is the ultimate mega trailer of Nooteboom. This is due to the combination of hydraulically steered axles and an extendible load floor with a loaded floor height of only 98cm approx. With the double extendible version the perfectly flat load floor can be extended to just over 29m.
Read more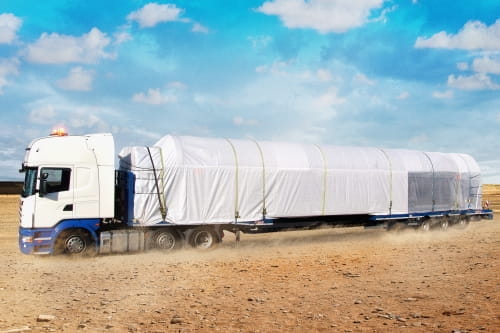 OSD-MEGA extendible mega trailer with self-tracking axles
The design of the extendible Nooteboom OSD-MEGA is based on the successful OSDS semi-lowloader from the Nooteboom SMART programme. This makes the perfectly flat load floor not only ideal for crane-loaded goods but also for the transport of heavy, self-propelled machines.
Read more